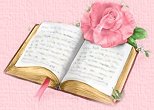 I Am A Mother

Iíve loved my child right from the start
A feeling thatís filled my entire heart
I went through the labor and suffered the pain
For many long hours with nothing to gain
Iíve spent sleepless nights being awake
Though itís been a while my arms they still ache
Iíve sat and Iíve wondered of how she would grow
The love of my family that sheíd come to know
The sound of her voice as she learns to talk
Watching her steps as she tries to walk
I have a child that I really love so
I am her mother yet nobody knows
I spent all those months feeling her grow
Iíve lived through it all and have nothing to show
I donít get invited to chat with young mothers
Because I donít have a baby like all of the others
Iíve got some stretch marks that Iíd like to hide
But I donít have a pram with a baby inside
The people Iíve known for so many years
They now avoid me, which adds to my tears
I donít know how long Iíll be feeling like this
But one thing I know my baby I miss
When Mothers Day comes it will be very hard
I wonít have any flowers - not even a card
And just because sheís not here with me
I still have a daughter I wish I could see
But one thing I know and this is for sure
Iíll be her mother for evermore

~Author Unknown~






Our love for you
is not written on paper,
For paper can be erased.
Nor is our love for you etched in stone,
For stone can be broken.
But our love for you is inscribed in our hearts,
Where it shall remain forever.
We think about you always,
We talk about you still.
You have never been forgotten
And you never will.
We hold you close within our hearts
And there you will remain
To walk with us throughout our lives
Until we meet again.






My Little Angel
I felt your presence there inside of me,
nestled soft and warm;
Sweet scent of baby's breath,
precious words left unadorned
I saw your tiny heartbeat,
then I knew that you were fine;
A perfect baby we created,
one that would be mine.
Then that tragic day it came
there was nothing I could do,
Only wait and hope
for the precious life of you.
Yes in the beginning
your daddy was afraid;
Only he would love you unconditional
and never run away.
He loved you more this I do know,
as he cried for you that day,
When the doctor said that you were gone,
daddy wanted you to stay.
He would have held you close to him,
and see your perfect form,
A gift of daddy's love,
would have kept you safe and warm.
Only now you are an angel over me
beautiful and bare,
My heart would hurt if you cried for me
and mommy was not there.
Still we are together in my heart and memories,
You are still a part of my memory.
Rest gentle now 'sweet baby' there is no pain
you are never alone,
I know you are with the guiding angels
in you peaceful home.
I will come with you someday
only now is not my time,
Then we will be together again
again you will be mine.

~Author unknown~






"A Special Angel"
There's a special Angel in Heaven
that's a part of me.
It is not where I wanted her
but where God wanted her to be.
She was here but just a moment
like a nighttime shooting star.
And though she is in Heaven
she isn't very far.
She touched the hearts of many
like only an Angel can do.
I would've held her every minute
if the end I only knew.
So I send this special message
to the Heaven up above.
Please take care of my Angel
and send her all my love.

~Author unknown~






"ONLY THE BEST"
A Heart of Gold stopped beating,
Two shining eyes at rest.
God broke our hearts to prove
He only takes The Best.
God knows you had to leave us,
But you did not go alone ~
For part of us went with you,
The day He took you Home.
To some you are forgotten,
To others just the past.
But to us who loved and lost you,
Your memory will always last.

~~ Anonymous ~~






"My Heart's Child"
O' precious, time sweet little one
You will always be to me
So perfect, pure and innocent
Just as you were to be.
We dreamed of you and your life
And all it would be
We waited and longed for you to come
and join our family.
We never had the chance to play
To laugh, to rock, to wiggle
We long to hold you, touch you now
and listen to you giggle.
I'll always be your mom
He'll always be your dad
You will always be our child
The child that we had.
But, now you're gone
But yet you're here
We'll sense you everywhere
You are our sorrow
And our joy
There's love in every tear.
Just know our love
Goes deep and strong
We'll forget you never
The child we had
And yet we'll have forever.

~Author unknown~






Precious one,
So small,
So sweet
Dancing in
on angel feet
Straight from Heaven's
brightest star
What a miracle
you are!






A Baby is a Miracle
This little tiny baby
Was sent from God above
To fill our hearts with happiness
And touch our lives with love
He must have known
We'd give our all
And always do our best
To give our precious baby love
And be grateful and so blessed